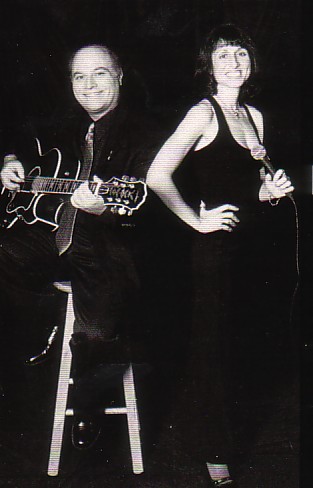 Narrow Escape Duo Programs
Narrow Escape Duo offers a variety of musical programs tailored to your special event:
JAZZ, STANDARDS AND SWING: Our Specialty! Enjoy our unique interpretations of jazz favorites including the work of Rogers & Hart, Gershwin, Johnny Mercer, Hoagy Carmichael, Dorothy Fields, Duke Ellington and many more…Bring back warm memories, or create new ones with our elegant yet friendly presentation of vintage jazz classics!
IRISH AND CELTIC: Make your St. Patrick's Day celebration special with our lively program of Irish and Celtic songs. Classic Irish and Celtic folk songs as well as Irish/American favorites bring the history, hope and challenges of the Irish to your event. (We now offer our Irish program year-round!)
WINTER HOLIDAY: Create a warm, cozy and fun atmosphere for your winter holiday parties with our selection of Christmas and Chanukah songs as well as winter-themed classics. Includes vintage and modern favorites, and some pieces from around the world.
ORIGINAL MUSIC: Enjoy an eclectic selection of our original songs. Combining humor, heart and unique perspective, our original music program is perfect for house concerts, cafes and other intimate settings.
FOLK MUSIC: Our earthy and melodic collection of folk and folk/rock songs bring the idealism and energy of the 60s and 70s to your event.