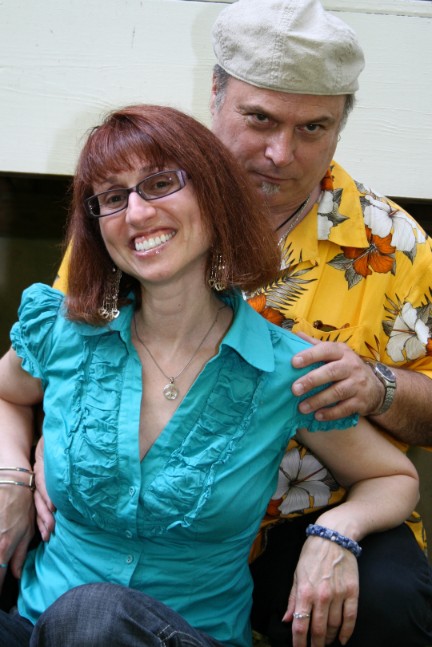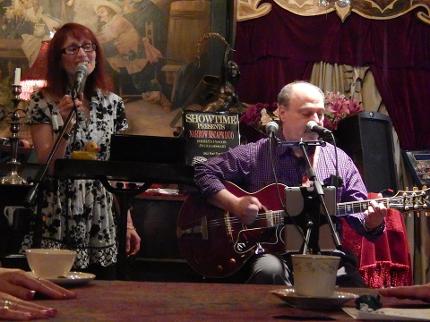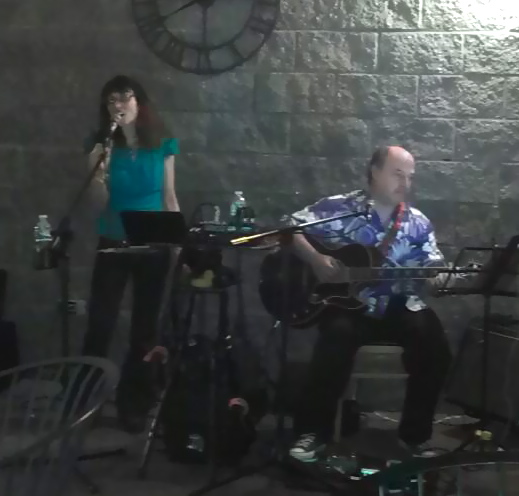 Roberta Pescow: (vocals) has been singing and composing ever since she can remember. She is classically trained in voice, and her background includes folk, rock, and the music of Broadway. Roberta has appeared at numerous venues both in and around New Jersey. In addition to singing and teaching voice, she plays guitar, recorder, flute and piano, and does some freelance writing/editing. She also enjoys photography, and has a 2nd degree black belt in Tae Kwon Do.
Jim Baldessari: (guitar, vocals) has been performing all over the Tri-State area and along the east coast since the age of 7. He plays several other instruments including bass and mandolin. Over the years he has played rock, folk and bluegrass, and has appeared on several independently produced CD's by other musicians. Jim also composes music, and enjoys drawing, photography and painting.
Since 1999, Roberta and Jim have focused their talents and energies on performing jazz, standards and swing, plus their own compositions and some acoustic material. They've appeared at numerous venues in and around NJ including Investor's Bank Theater (ROXPAC) and MPAC's Performers on the Plaza series, and have also been featured on WNTI radio's Artists up Close and MorristownGreen.com.
With solid professionalism and a bit of humor, the Narrow Escape Duo brings their elegant, warm and friendly interpretation to the music of the American Songbook.