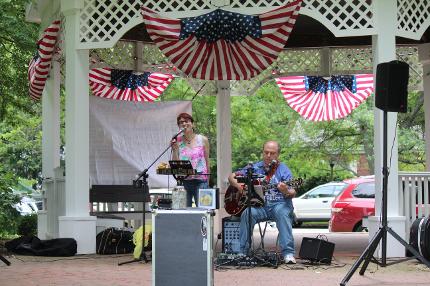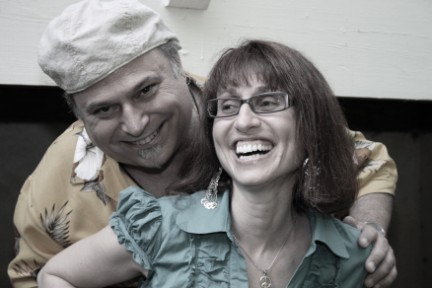 About Our Music
With elegant vocals & guitar, Narrow Escape Duo breathes warmth, life and humor into classic jazz, standards, and swing, as well as their other holiday/event and original music programs.
Perfect for anniversaries, birthdays, house concerts, dinner parties, luncheons, and more intimate weddings or small corporate events, we're available days, evenings and weekends.
Our rates are reasonable and we can work within most budgets. We'd be happy to bring solid musicianship, professionalism, warmth, and some lighthearted fun to your next event with the music of the American Songbook.
Like us on Facebook at: https://www.facebook.com/pages/Narrow-Escape-Duo-LLC/20670073737

Narrow Escape Duo, LLC...jazz, standards, swing...Roberta Pescow...Jim Baldessari...Narrow Escape Duo...jazz, standards, swing...Roberta Pescow...Jim Baldessari...Narrow Escape Duo, LLC...jazz, standards, swing...Roberta Pescow...Jim Baldessari...Narrow Escape Duo...jazz, standards, swing...Roberta Pescow...Jim Baldessari...Narrow Escape Duo, LLC...jazz, standards, swing...Roberta Pescow...Jim Baldessari...Narrow Escape Duo...jazz, standards, swing...Roberta Pescow...Jim Baldessari...Narrow Escape Duo, LLC...jazz, standards, swing...Roberta Pescow...Jim Baldessari...Narrow Escape Duo...jazz, standards, swing...Roberta Pescow...Jim Baldessari...Narrow Escape Duo, LLC...jazz, standards, swing...Roberta Pescow...Jim Baldessari...Narrow Escape Duo...jazz, standards, swing...Roberta Pescow...Jim Baldessair...Narrow Escape Duo, LLC...jazz, standards, swing...Roberta Pescow...Jim Baldessari...Narrow Escape Duo...jazz, standards, swing...Roberta Pescow...Jim Baldessari...Narrow Escape Duo, LLC, jazz, standards, swing...Roberta Pescow...Jim Baldessari...Narrow Escape Duo...jazz, standards, swing...Roberta Pescow...Jim Baldessari...Narrow Escape Duo, LLC...jazz, standards, swing...Roberta Pescow...Jim Baldessari...Narrow Escape Duo...jazz, standards, swing...Roberta Pescow...Jim Baldessari...Narrow Escape Duo, LLC...jazz, standards, swing...Narrow Escape Duo...Narrow Escape Duo...Narrow Escape Duo...Narrow Escape Duo Roberta Pescow...Jim Baldessari...Narrow Escape Duo...Roberta Pescow...Jim Baldessari...Narrow Escape Duo...Roberta Pescow...Jim Baldessari...Narrow Escape Duo...Roberta Pescow...Jim Baldessari...Narrow Escape Duo...Roberta Pescow Jim Baldessari Roberta Pescow Jim Baldessari Roberta Pescow Jim Baldessari Roberta Pescow Jim Baldessari Roberta Pescow Jim Baldessari Roberta Pescow Jim Baldessari